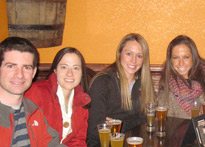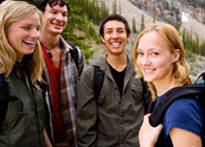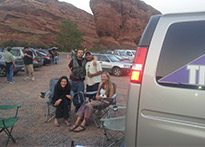 • Custom Brewery Tours – Perfect party bus for those who want to hire The Boulder Lift to go to the breweries of their choice: 3-hour, 4-hour or full-day trips available. You can take up to 12 of your friends and not have to worry about who is driving.
• Ski Transportation – The Boulder Lift was founded in 2009 to provide safe, reliable, and affordable ski transportation. We have since expanded to serve as Red Rocks and sporting events, however, we still love going up to the mountains. We offer charter services to A-Basin, Keystone, Breckenridge, Copper Mountain, Winter Park, Vail, Beaver Creek and Aspen.
• Mountain Transportation – If you need a cheap shuttle from Boulder or Denver to the mountains, we got you covered.
• Mountain Tours – Want to really see some amazing spots in the mountains? The Boulder Lift drivers will be your guides as we take you to some of the lesser-known places in Colorado. Relax and breathe in that fresh mountain air while we do the driving!
• Transportation to/from Concert Venues and Events – Colorado has many exciting activities and venues going on at all times. Hire us for the night and know you have a reliable sober ride. Our rates are very reasonable, whether you need Red Rocks transportation or any other venue in town.
• Drive to Various Hiking Locations – We know where they are! Are you ready to go?
• Transportation to Events/Conferences – Colorado is home to many conferences and large events. We specialize in working with companies.
• Winery and Distillery Tours – Colorado is well known for its AMAZING BEER, what a lot of people don't know about is the great local wineries and distilleries we have. It is always great to see the passion that goes into a small time operation and taste what they have to offer.
• Wedding/Bachelor/Bachelorette Parties – Going out for a night on the town? We specialize in making sure you have a blast and get homes safely!
• Birthdays – We provide transportation for groups of all ages.
**Great Prices**
**A Huge Variety of Activities and Events**
**Reliable, Comfortable, and Safe Transportation**
Please call 720-310-5438 to book.